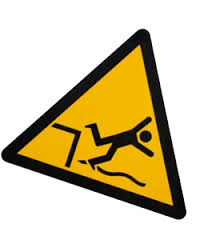 Congratulations. You have started your own business. You built your website, your business cards are printed and you've started closing on some new accounts and your thinking "this running a business thing isn't so hard".

Unfortunately, one of the things that is always present but often forgotten is planning for taxes. The following is a quick guide on typical taxes that a small business/sole-proprietor in Michigan would be required to pay.

Federal Income Tax
The rates for federal income taxes vary depending on the amount of your taxable income. Rates range from 10% to 39.6% for 2015. So, at a minimum you will have to pay 10 to 15 percent on your business income, possibly more if you are in a higher tax bracket.

For our example we will assume a 15% tax bracket.

Self-Employment Tax
Have you ever noticed the tax withheld from your paycheck for Social Security and Medicare tax? Did you know that the amount withheld on your paycheck is only half of the tax? That's right, for payroll, the employee pays 7.65% and the employer pays another 7.65%.

Guess what happens when you are self-employed. You get to pay both halves.

That is another 15.3% in tax that will need to be paid on business income.

Michigan Income Tax
Don't even think about forgetting the State. They want their share too. The State of Michigan has a Flat income tax rate of 4.25% for 2015.

Adding it All Up
If you add it all up, that comes to a total tax rate of 34.55%. To put in terms of dollars. If, for example, you had business income of $50,000. Your tax would be $17,275.

Now, this is a very over simplified example and many different things can affect your tax liability. The point of this article is to be prepared. We suggest that, when starting a new business, talk to a tax professional and get some advice before the end of the tax year when you are stuck with a $17,000 tax bill.